Photo Gallery
Vehicle Facts
On the automotive spectrum, Porsche and Prius are poles apart. For decades, one was the definitive German high-performance sports car brand, renowned for its extreme engineering and screaming flat-six engines. The other is just a dozen years old, the very image of the modern high-mileage hybrid.
Now the spectrum has warped, and the poles are coming closer. The Cayenne S Hybrid is about as far away from the earnest nerdiness of the Prius as any Porsche can get. Porsche had first discussed a hybrid Cayenne in 2005; the first functioning version appeared at the Los Angeles Auto Show in November 2007 and production vehicles arrived in the fall of 2010 as 2011 models.
The Porsche Cayenne was all new for 2011 and there are no significant changes for the 2012 model year. But it does receive some new features, such as blind spot monitoring, upgraded carpeting for seatbacks and cargo area and body colored wheel arch extensions. Base price for the 2012 Porsche Cayenne S Hybrid is $69,000, a $1,300 increase from last year.
"Sailing on Electricity"
When Porsche puts hybrids on the market, it's a clear signal that the technology has broken out of the green ghetto. Of course, for Porsche, it tailors its hybrids to the expectations of a sports car buyer. That means adding a 47-horsepower electric motor to a supercharged 333-horsepower V-6 engine that brings total output to 380 ponies and a peak torque of 428 pounds feet at just 1000 rpm.
Porsche joins other manufacturers in the move away from the continuously variable transmission (CVT) employed by most hybrid vehicles. The eight-speed, driver-shiftable automatic transmission is not only a less costly approach, it wrings out the most power from the engine and makes the Cayenne S Hybrid feel like a normal SUV.
The drivetrain is completed with an all-wheel drive system with a self-locking center differential. Biased 58 percent to the rear during normal driving conditions, if one of the wheels starts to loose grip, the differential directs torque to the axle with the most traction.
The hybrid system's unique feature is a hydraulic clutch between the engine and motor that disengages the engine so it can shut down under light loads. The electric motor then takes up the load until the engine restarts. Porsche engineers call the result "sailing" – for the quiet sensation of speed using only electric power.
As in most hybrids, the electric motor also restarts the engine, and recharges the 288-volt nickel-metal-hydride battery pack fitted into the former spare-tire well. This is a simpler and less costly system than Toyota's Hybrid Synergy Drive, but it comes with drawbacks, one being that the vehicle can't use the engine to recharge the batteries while running on electric power at the same time.
Porsche's hybrid system is tuned to give lots of electric assist at highway speeds. This makes sense, since the large, heavy, tall SUV isn't an ideal urban car, and may spend less time in city traffic than other hybrids.
Illegal All-Electric Speed!
Porsche says the Cayenne S Hybrid runs up to 1.2 miles in all-electric mode. More remarkably, the company also says it can run on electricity at speeds up to 86 miles per hour – though that's slightly deceptive, since it means the engine may shut down for a while at speeds that high, leaving the electric motor to propel the car. Still, traveling on battery power at speeds higher than any legal U.S. limit is quite an accomplishment for a 5,000-pound SUV.
As for on-road performance, the company says the hybrid Cayenne posts 0 to 60 mph in 6.1 seconds with both the electric motor and the boosted engine providing power. Top speed is 150 mph. At the same time, fuel economy ratings of 20 in the city and 24 on the highway – while not dramatically high numbers – are a big step up from its gasoline powered brethren, which have city fuel economy in the mid-teens.
For the carbon-conscious hybrid crowd those fuel economy numbers are pathetic, and mentioning 0-to-60 mph times and triple digit speeds is sacrilege. But to Porsche and their customers, the combination of performance, speed and increased fuel economy is just as important as fuel mileage alone is to Toyota Prius buyers.
Panamera Influence
When Porsche redesigned the second-generation Cayenne for 2011, it didn't stray too far from the original, but far enough to distinguish it from the frumpy sheetmetal of the outgoing model. Visually, this latest edition appears smaller than its predecessor but it is actually a little longer, wider and taller than before.
The Panamera sedan influence is evidenced by a front end that flaunts integrated bi-xenon headlights that flow into raised fenders that sit higher than the sculpted hood and in the rear, taillights that extend into a liftgate that now tips slightly forward. With broader shoulders, tauter lines and more sculpting, the Cayenne is more European sport wagon than boxy sport utility. The only evidence of its green-ness are small hybrid badges adorning the front fenders, that in contrast to large, integrated exhaust tips that speak performance.
Inside, the Panamera imprint is prominent with a high center console that rises up to meet the dashboard center stack like a sport sedan. The instrument cluster is Porsche's traditional set of five overlapping gauges with a dominant centered tachometer, as in a racecar. The smaller speedometer seems secondary. The S Hybrid instruments differ as they provide hybrid system information.
The interior is an elegant blend of tech and taste; it makes its statement with high quality materials, clean lines and flawless execution. Leather seats, front and rear, are all-day long comfortable. Automobile magazine stated that the hybrid's cabin "is a wonderful place to spend time."
That said, the array of controls on the center stack are so flummoxing they appear to require a week of intense focus just to operate the audio system and navigation controls successfully. While Automobile magazine praised the interior, it went on to say, "The only thing that mars the interior is the fact that there are simply too many buttons and switches. I counted: there are 24 buttons and 5 toggle switches on the center console, 15 buttons on the stereo, and 11 on the overhead console."
Behind The Steering Wheel
Porsche's 2012 Cayenne S Hybrid is a proficient blend of performance and fuel economy. By the company's sports car standards it's a very large, heavy vehicle, but it surprises with its athleticism. That's due in part to a longer wheelbase – distance between front and rear axles – and a larger track – distance between opposite wheels – than the previous model. Throw in the all-wheel drive set up that enables variable distribution of torque between the rear wheels to enhance cornering dynamics, and the Porsche faithful are satisfied that the sports cars heritage is preserved.
Even the car magazines have recognized that hybrid and performance is no longer an oxymoron. Road and Track said, "Before you proclaim that Porsche has officially sold out to the soccer mom demographic by building not just an SUV, but a hybrid SUV, trust us, this new Cayenne will not leave you yawning" And Motor Trend went so far as to call the Cayenne S Hybrid a GT, "Fast, efficient, and effortlessly capable of crossing continents: That sounds like the classic definition of a Grand Tourer – a GT. Throw in all-road, all-weather capability, and you have a GT well-suited to America's vast distances, varied roads, and volatile climate. You have the Porsche Cayenne Hybrid."
When it comes to oomph, Popular Mechanics noted, "There's plenty of power throughout the rev-range, thanks to the supercharger and the inherent torque of the electric motor." Automobile magazine was also impressed and stated, "Less than a mile into our drive with the Cayenne S Hybrid, we're impressed with the powertrain. Why? It's the hybrid that you'd never know was a hybrid."
If your shopping list for a five-passenger hybrid luxury crossover includes performance, then your only choice is the Porsche Cayenne S Hybrid because BMW has discontinued its ActiveHybrid X6. So, fuel economy and performance starts at $69,000. Bear in mind, however, that standard features usually found at this price level such as an auto-dimming rear view mirror, heated front seats and parking sensors are part of option packages on the Cayenne. Check all of the option boxes and the S Hybrid gets close to $80,000.
Does fuel economy trump performance? Then the Lexus RX 450h could be the one. It's starting price is more than $20,000 less than the Porsche and gas mileage is 10 mpg better in the city, four mpg better on the highway. Of course it comes nowhere close to the Cayenne's performance cachet.
Is Porsche serious about hybrids or was the Cayenne just a green flag hoisted to improve its image? The automaker has answered that question with the Panamera S Hybrid along with the 911 GT3 R Hybrid racecar that uses flywheel hybrid technology and the upcoming 718 horsepower 918 Spyder plug-in hybrid supercar.
Electrification of vehicles for Porsche is not an option; it's the road to continued production of fast, fun cars for the street and racetrack.
Prices are Manufacturer Suggested Retail Price (MSRP) at time of publication and do not include destination charges, taxes or licensing.
Porsche Cayenne S Hybrid , 2012 г.
Представьте, что каждый автомобиль из вашего салона предстанет перед потенциальными покупателями, как на ладони, а именно — в таком популярном "месте обитания", как социальные сети.
Исправлен ошибка связанная с добавлением авто. Не корректно работала функция добавления автомобиля с 17.09 по 18.09.
На странице просмотра авто добавлены кнопки «Мне нравится» и «Поделиться» социальных сетей Facebook и Вконтакте
В просмотре автомобиля на мобильных устройствах добавлена кнопка «Позвонить», позволяющая мгновенно созвониться с автосалоном, минуя ручной набор номера
Хорошие автомобили на дороге не валяются, и даже при наличии интернета и множества сайтов, предлагающих вниманию посетителей «железных друзей» на любой вкус, найти свое авто, которое будет отвечать всем необходимым параметрам, не так-то просто. Почему так происходит?
Добавлена иконка для новых автомобилей, появляется на автомобилях добавленных менее двух дней назад
Добавлена возможность сортировки автомобилей по популярности, на основе статистики посещений.
Добавлена система статистки по посещениям автомобилей. Посетители — уникальные посетители автомобиля, просмотры — общее число просмотров автомобиля. Статистика обновляется раз в сутки (за предыдущий день). Показывается общее число посещений за все время начиная с 23.05.15
Добавлена иконка 3D тура для списка авто, чтобы выделить автомобили в которых есть 3D тур. Посмотреть пример.
Комплектация S Hybrid
Porsche Cayenne 2012 (Порше Кайен 2012)
Тип кузова : Большой кроссовер
Вы просматриваете автомобиль предыдущего модельного года. Возможно, данные на этой странице не актуальны для 2018 года. Перейдите в каталог Porsche и выберите автомобиль 2018 модельного года Porsche Cayenne с актуальными ценами, фото и параметрами.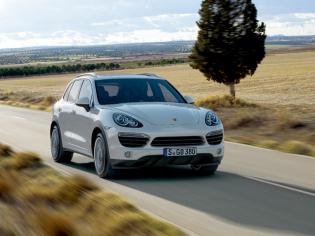 Подробнее о комплектации
Для переднего пассажира
Для коленей водителя
Для коленей пассажира
Система курсовой устойчивости
Помощь при трогании на подъеме
Система помощи при спуске
Фотографии S Hybrid Porsche Cayenne 2012 (Порше Кайен 2012)
Другие автомобили в кузове Большой кроссовер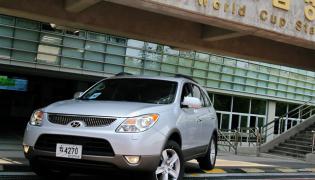 Новая Honda Civic Tourer с самым большим багажником
Новое поколение Mercedes C-class
Dacia Duster теперь и пикап
Chery Tiggo 5 — уже в Китае, скоро в России
Новый хэтчбек MINI JCW
Подобрать новую машину не сложно, если определиться с основными параметрами, которые характеризуют автомобиль: объем и мощность двигателя, тип коробки передач, тип кузова.
Еженедельно производители представляют покупателям новинки авторынка, концепт кары, прототипы будущих автомобилей. Подробная информация представлена в разделе Новинки.
Если вы решили узнать новое из мира автомобилей, предлагаем вашему вниманию последние автомобильные новости.
Дополнительные сервисы: подготовка к теоретической части экзамена на знание правил дорожного движения (ПДД), рассчет длины и времени будушего путешествия на автомобиле, просмотр пробок с помощью дорожных камер.
2012 Porsche Cayenne Hybrid — FROM $69,000
After last year's thorough redesign, the 2012 Porsche Cayenne remains essentially unchanged with only a couple updates. If you can live with modest cargo capability and an immodest price tag, it's definitely a top pick.
What's New for 2012
For 2012, the Porsche Cayenne gets a newly available blind-spot warning system. For the Cayenne Turbo, the optional carbon-ceramic brake discs are larger, and a Power Kit option debuts that provides a 40-horsepower bump.
Introduction
When shopping for a sport-utility vehicle, you'll usually come across convenient car-based crossovers, luxury SUVs and hard-core off-roaders. But sometimes you'll find a model that resists classification, and the 2012 Porsche Cayenne is a prime example. Coming from a company whose racing lineage dates back more than 50 years, the Cayenne impressively fulfills the sporting promises that the Porsche name implies while also maintaining high levels of luxury and quality.
Granted, the Cayenne doesn't have a third-row seat or as much cargo capacity as some other SUVs, but for most shoppers that probably won't matter much. What the all-wheel-drive Cayenne does provide is thrilling performance, with exceptional handling and a diverse lineup of engines. The base V6 generates 300 horsepower, the midlevel V8 ups the output to 400 hp and the Turbo can crank it up all the way to 540 horses. For those who want better fuel efficiency blended with their Porsche experience, there's the 380-hp gasoline-electric Cayenne S Hybrid and its 24 mpg highway rating.
If the Cayenne's standard equipment list doesn't satisfy, there is — also in Porsche tradition — a bevy of options that will please high-tech infotainment wonks and/or speed freaks alike. Features like upgraded audio and communication systems (that will even keep track of racetrack lap times) are available, as are upgraded wheel/tire and active suspension options to further the Cayenne's handling potential.
The Cayenne is quite pricey, especially if you start sampling from the extensive list of options. And it's true that you can find other luxury SUVs that are less expensive yet also have a lot of performance potential, including the BMW X5, Infiniti FX and Range Rover Sport. And if all you want is top fuel efficiency, a Lexus RX 450h will serve you better. But for a luxurious SUV that's performance-minded no matter what trim level you get, you won't do better than the 2012 Porsche Cayenne.
Body Styles, Trim Levels, and Options
The 2012 Porsche Cayenne is a five-passenger midsize SUV available in a number of different trims aligned to engine choice.
The base Cayenne comes standard with 18-inch wheels, automatic headlights, foglights, a power liftgate, automatic wipers, dual-zone automatic climate control, eight-way power front seats, a tilt-and-telescoping steering wheel, a sliding and reclining 40/20/40-split rear seat, leather upholstery, Bluetooth, a touchscreen interface and a 10-speaker sound system with CD player and auxiliary audio jack.
The Cayenne S and Cayenne S Hybrid differ in powertrain and feature different steering systems (an enhanced speed-sensitive hydraulic system for the Cayenne S and an electric-assist system for the Hybrid), but both add a sunroof and driver memory functions. The Cayenne Turbo adds a turbocharged V8, 19-inch wheels, an air suspension, adaptive bi-xenon headlights, heated front sport seats with adjustable cushion and backrest side bolsters, a heated power-adjustable steering wheel, a navigation system and a 14-speaker Bose surround-sound system with satellite radio, HD radio and an iPod/USB audio interface.
Aside from engine choice, the extra equipment found on upper trims is available as options for the lower trim levels. The options list is extensive, with such items as different wheels, adaptive suspension dampers, active stabilizer bars, an upgraded torque-vectoring rear differential, underbody skid plates, carbon-ceramic brakes, front and rear parking sensors, a rearview camera, a blind-spot warning system, a panoramic sunroof, adaptive cruise control, keyless ignition/entry, four-zone climate control, ventilated front seats, extended leather upholstery, voice-activated controls (requires navigation system), a rear-seat DVD entertainment system, a six-CD/DVD changer and a 16-speaker Burmester surround-sound audio system.
Powertrains and Performance
The base 2012 Porsche Cayenne is powered by a 3.6-liter V6 that produces 300 hp and 295 pound-feet of torque. All-wheel drive and a six-speed manual transmission are standard. An eight-speed automatic is optional and features automatic stop/start technology to conserve fuel. Porsche estimates this Cayenne V6 will reach 60 mph from a standstill in 7.1 seconds with the manual transmission and 7.4 seconds with the automatic. EPA-estimated fuel economy is 16 mpg city/23 mpg highway and 19 mpg combined with the automatic. It's 1 mpg worse with the manual.
The Cayenne S features a 4.8-liter V8 good for 400 hp and 369 lb-ft of torque. All-wheel drive is standard, as is the eight-speed automatic transmission. Porsche's estimated 0-60 time is 5.6 seconds. EPA-estimated fuel economy is 16 mpg city/22 mpg highway and 18 mpg combined.
The 2012 Porsche Cayenne S Hybrid features a supercharged 3.0-liter V6 attached to a 34kW electric motor and an eight-speed automatic. Combined, this hybrid powertrain produces 380 hp and 427 lb-ft of torque. In Edmunds performance testing, the 5,000-pound Hybrid went from zero to 60 mph in 6.1 seconds, yet EPA-estimated fuel economy stands at 20/24/21.
The Cayenne Turbo gets a turbocharged 4.8-liter V8 that produces 500 hp and 516 lb-ft of torque. With its standard eight-speed automatic, the Turbo hit 60 mph in 4.6 seconds during Edmunds testing, which puts it alongside the BMW X5 M and X6 M as the quickest, fastest SUVs sold. Estimated fuel economy is 15/22/17. An optional Power Kit turbocharger upgrade raises output to 540 hp and 553 lb-ft and also increases brake-cooling capacity.
Regardless of trim, each Cayenne equipped with the eight-speed automatic is rated to tow as much as 7,716 pounds.
The Cayenne comes standard with antilock brakes with enhanced brake assist and readiness, stability and traction control, driver knee airbags, front side airbags and full-length side curtain airbags. Rear side airbags, parking sensors, a rearview camera and a blind-spot warning system are available.
In Edmunds brake testing, the Cayenne Turbo came to a stop from 60 mph in 108 feet — exceptional for any vehicle, especially an SUV. With its regenerative brakes, the Cayenne S Hybrid fared worse with a stop of 120 feet, but that's still acceptable in this class.
Interior Design and Special Features
The Cayenne's sophisticated, cockpit-style layout reminiscent of the Porsche Panamera sedan debuted last year. The center console, adorned in upwards of 50 buttons, rises to meet the dash and large touchscreen display, creating an enveloping driver's environment. With so many buttons, it can be difficult to find what you're looking for quickly, though once you discover the logic behind each set of controls, you might argue that this Porsche system is more efficient than the few-buttons-many-menu systems found in its competitors. Or you could argue that it's hopelessly busy.
Like other Porsches, the Cayenne features fine interior materials put together with excellent craftsmanship. Handsome wood, alloy trim and leather upholstery further add to the luxurious ambience. The front seats are available in three different designs, ranging from simple eight-way power adjustment to the 18-way sport seats, which feature adjustable bolsters, lumbar and seat cushion length. The sculpted rear seats not only recline but slide fore and aft as well, which is a feature not typically found in five-passenger luxury SUVs.
At the same time, the Cayenne has a maximum luggage capacity of 62.9 cubic feet (a figure reduced to 59.7 and 60.2, respectively for the Hybrid and Turbo models). This is on the small side for the Cayenne's class.
Driving Impressions
The 2012 Porsche Cayenne drives with a laid-back demeanor, especially with the standard V6. You'd be hard-pressed to describe it as quicker than other 300-hp SUVs, yet it is one of few sport-utilities to be offered with a manual transmission.
Handling, on the other hand, is impressive and the steering deserves special praise for its linearity and precision. Body roll is well controlled and the Cayenne can be hustled along with gusto, helped by a rear-biased all-wheel-drive system that delivers 60 percent of its thrust to the rear wheels under normal conditions. The optional active suspension system provides a supple ride even with the dampers in their most aggressive setting. As a result, the Cayenne is an excellent candidate for long-distance driving and even light off-roading. Adding the optional active stabilizer bar system and torque-vectoring (power-directing) differential further the handling quotient.
The V8-powered Cayenne S delivers the sure-footed handling and poise of the V6 model, but adds a deeper voice and a generous portion of muscle and exhilaration. The Cayenne S Hybrid, with its electric power steering and odd-feeling regenerative brakes, is slightly less direct and thus less enjoyable to drive. Still, it remains a Porsche and does provide a nice blend of performance and fuel economy, splitting the difference between V6 and V8.
The accelerative performance alone of the Cayenne Turbo earns it a place in a very exclusive club. Add the optional turbo upgrade, racing-bred carbon-ceramic brakes and all the available suspension and drivetrain upgrades, and there are few sports cars (let alone SUVs) that can keep up.